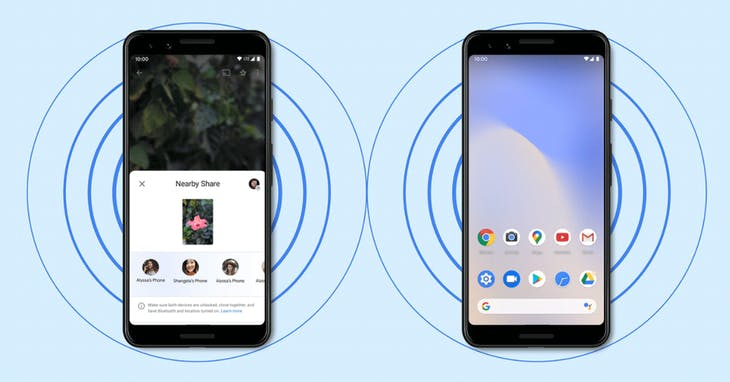 For many years, many Android users hope to have a close sharing function similar to "Airdrop" in Apple Products. Now Android finally has similar features on the market.
This feature is officially named "Nearby Share". When user chooses the recipient when using Nearby Share, system will automatically select the most suitable transmission method for the user and transmit the shared content to the other mobile phone. The transmission process will be carried out by Bluetooth, WebRTC or P2P WiFi, so the whole process does not need to be connected to the network.
In order to protect users' privacy, "Nearby Share" provides privacy options for users to adjust, allowing users to set whether their mobile phones can be found by others. An anonymous sharing option is also provided, allowing users to share and receive files anonymously.
The first mobile phones to provide Nearby Share service include Google Pixel and some Samsung phones. Google said that in the future, more mobile phones will provide this function. In addition, Google also mentioned that Nearby Share will be added to Chromebooks, so that Android and Chromebooks can have greater interaction.